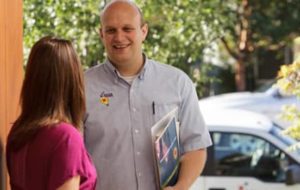 It can be overwhelming to choose an electrician in the age of the Internet. There are thousands listed on Google and you have no idea where to start! Turns out, it's not as hard as you think. Just follow these four steps and you will be well on your way to finding the perfect electrician for the job:
Seek Out Recommendations
Before you start stewing over all the ads on the internet or in the local paper, utilize your personal resources. You aren't the only person in your life to need an electrician. Think about who you know who has recently hired an electrician and start taking names. Reach out to your family, friends, and colleagues to find out who they have worked with before. Was their experience positive? Then keep note. Poor? Shove that in the "not a chance" file. If you can't seem to think of anyone in your life who has had electrical work done, or maybe you are new to town, check out company reviews and create your list from there.
Establish Accreditation
Once you've got a list to start with, make sure that each company on that list makes a point to have bondable, licensed, and properly trained electricians. Never be afraid to ask for this information. Also be aware that the quality of work and warranty will differ between an apprentice, a journeyman, and a Red Seal electrician.
Shop Around For Quotes

Ask for estimates from at least three different companies. Communicate what you require and see what information comes back to you. You'll get a feel for how they charge and what materials they use. That being said, never choose an electrician based on price alone. Doing this is a "you get what you pay for" type of situation.

Meet Them In Person

Once you've whittled it down to just a few electricians, have them come into your home to make the estimate, or go visit them if they have a shop front. You'll know right away whether you feel comfortable letting this person into your home. Pay close attention to whether or not they were punctual and how they answer your questions. These are great indicators as to the quality of their work.
Having strangers come into your home to do electrical work can be stressful, but it doesn't have to be. Follow those four steps and you will be well on your way to choosing the perfect electrician. Interested in 4-Star Electric? Visit our website for reviews and find out just why we are considered among the best in the business.