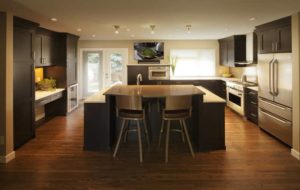 Save Electricity – Decrease Your Bills with Smart Home Automation
When you and your family leave your home for an extended period, do you leave the lights on to make it appear like someone is home? Don't worry; you are not the only ones. Luckily, the cost of, and options for, home automation control have become much more reasonable lately. Nowadays, thanks to innovations by companies such as Lutron, 4- Star Electric can install new technology that allows you to control many areas in your home, such as lights, temperature, door locks and windows and many more.
Benefits of Home Automation
Home automation has many benefits for homeowners. For example, if no one is home during the day, consider dropping the temperature down and program it to increase the number of hours people occupy your home. Another great option is the use of sensors and timers you can program your indoor and outdoor lights to come on and off as needed.
Home Automation is Good for the Environment
Managing the consumption of electricity in your home is beneficial for both you and the environment.
Interested in installing smart home controls, or a programmable thermostat that is right for you and your home? Call us for more details today at 403.248.0037 or visit our website at www.4starelectric.com. Our electricians frequently install smart devices. We are Calgary's preferred team of electricians.