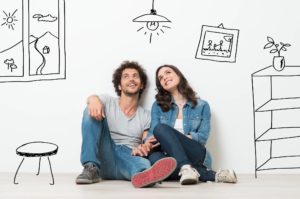 In order to keep your family safe from a failing or damaged electrical system, it is imperative to have regular maintenance and inspections. In between soccer practice and ballet, it can be hard to remember electrical maintenance, let alone prioritize it. That's why we offer several services to ensure that your home's electrical system is operating safely and efficiently. Our Home Protection Plan is a way to consolidate all of those services into one incredible package.
The Core of Our Plan
Each year the electrical industry comes out with new technologies and we learn more about how best to serve our customers. Each year, your electrical system takes on more wear and tear that slowly deteriorates the integrity of your home's safety. Because of these combined factors, the Council of Canadian Fire Marshals and Fire Commissioners recommends that home electrical systems should be serviced at least once a year. This is to protect you and your family from any electrical related risks that could arise.
What You Get
Our Home Protection Plan provide regular and affordable system checks in accordance with this advisory. Like preventative maintenance on your vehicle or touch-ups on your manicure, these system checks will ensure that everything from your wiring to your breakers is up to standard and working properly.
Going That Extra Mile
Think that's all you get? Not a chance! Here at 4 Star, we take pride in going that extra mile in everything that we do. With our Home Protection Plan, not only do you get regular inspections, but a whole host of other amazing perks. We offer an additional three year guarantee on all products and services. Add in a 10% discount on all services and you're looking at big savings. For a complete list of benefits, check out the rest our website.
Forget about forgetting your home's electrical maintenance. Contact us today to see what a Home Protection Plan can do for you!