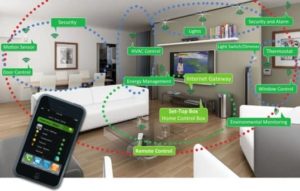 Save Electricity… Save Money.
Going away for a few days or leaving for a week-long vacation? Do you leave the lights on to make it look like someone's home? Don't worry, you are not the only one but, did you know there are better ways to achieve this "someone-at-home" perception AND save money? Consider having new technology systems (such as home automation) installed where by remote, many functions such as lights, temperature, door locks, windows and water can be controlled and programmed to run at specific times throughout the day. You can benefit all year with these systems, not just while you are away for several days to weeks. For example, if no one is home during the day, consider dropping the temperature down and program it to increase for the hours people occupy your home. Consider the use of sensors and timers you can program your indoor and outdoor lights to come on and off as needed.
Managing the consumption of electricity in your home is beneficial for both you and the environment. Be part of the Energy Efficient Move and save money while doing so! Everything we do today, impacts the world and our pockets tomorrow.
Interested in finding a programmable thermostat that is right for you and your home? Call us for more details today 403.248.0037. Our electricians frequently install such systems throughout the city. We are Calgary's preferred team of electricians.