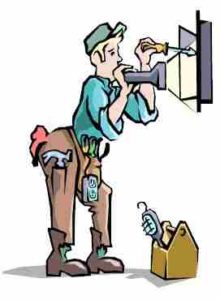 The electrical component in every home and business is a necessity and must function properly and of course, safely.  Electrical laws and regulations have formed to protect residential and business owners around the world from risks such as property damage and even bodily harm. Using an electrical contractor, provides you the assurance that these trained professionals will conduct electrical work up to code expectations thus, saving you time and money.
Home and business owners often decide to perform DIY repairs to minor "simple" electrical work and often run into complications or making matters more difficult down the road. Some tasks may seem or look easy, but where electrics are involved, it is always wise to be cautious and leave it to a trained electrician to complete.
Electricians are licensed and experienced in various installation, build and repair work. These electrical contractors can install new panels, outlets, lighting, bathroom ventilations, security and entertainment systems. From new home electrical builds, electrical retrofit and any electrical repairs in between, hiring a qualified electrician is your sure and safe resource.
Currently experiencing problems or planning a home renovation? In need of a few electrical upgrades? Give us a call today. We can help you save time, money and give you a safety assurance; peace of mind.