Aluminum Wiring
I Have Aluminum Wiring. Will I Need to Rewire My Whole House?
Absolutely not. Although aluminum wiring has many safety concerns, you do not need to re-wire your home. When properly installed, aluminum wiring is safe; however, it is very unforgiving of improper installation and is subject to some problems that can be rectified. The main problem with aluminum wiring is a phenomenon known as "cold creep." When aluminum wiring warms up, it expands. When it cools down, it contracts. Unlike copper, when aluminum goes through a number of warm/cool cycles it loses a bit of tightness each time. To make the problem worse, aluminum oxidizes or corrodes when in contact with certain types of metal, so the resistance of the connection goes up, which causes it to heat up and oxidize more. Eventually, the wire may start getting very hot, melt the insulation or fixture, and possibly cause a fire. It is very important to have a qualified electrician check your system if you have aluminum wiring.
Arc Fault Circuit Interrupter
What Is an Arc Fault?
An arc is the "jump" in an electrical current from one medium to another. An arc fault is an unintentional jump along an unplanned path. These arc faults can lead to electrical fires and other emergencies. Arc faults can be caused by:
Damaged wires
Worn electrical insulation
Loose electrical connections
Overheating or stressed wires
Short wires
Wet connectors or conduit
Damaged or misapplied appliances
What Is an AFCI?
An arc fault circuit interrupter is a special electronic technology that monitors arcing conditions. An AFCI can distinguish between safe and dangerous arcing conditions by detecting overloads and short circuits. The circuit interrupter prevents dangerous arcs from occurring.
AFCIs are mandatory for most residential receptacle circuits. The safest homes install AFCIs in multiple rooms and circuits. Contact our team to inspect your home and maximize your safety with AFCI installations.
Child Safety
How can I Make My Home Electrically Safe for Children?
The simplest way to improve the safety of your home and protect children from electrical injuries is with Tamper-Resistant Receptacles (TRR). Also known as child-safety outlets, these receptacles require that a 2-blade or grounded plug is inserted, using a closed shutter system to prevent foreign objects from entering only one receptacle. TRRs are mandatory in all new home construction.
What About Outlet Caps or Plates?
Tamper-resistant receptacles are much safer than outlet caps or sliding wall plates. Children can easily remove caps and expose themselves to injury. Sliding or shutter wall plates may create heat build-up and unintentional arcing.
Circuit Breakers
How Do I Reset a Tripped Circuit Breaker?
Find your electrical circuit breaker panel and look for the breaker lever that isn't in the ON or OFF position. Push the lever all the way to OFF and then back fully to the ON position. This should restore power from an overload. If not please contact 4-Star Electric for an evaluation.
Why Do Circuits Trip?
Most commonly, a circuit will trip due to overload. This can happen when you have too many electrical appliances running off the same circuit (same outlet or room). It could also be a short circuit caused by faulty wiring or a damaged appliance. After resetting a circuit breaker, try reducing the electrical load on that circuit. If problems persist, call 4-Star Electric to take a look.
Dimmer Switches
Why Is My Dimmer Switch so Hot?
When a dimmer switch operates at its full capacity, it is normal for the switch to heat up. Some switches may even have metal fins for heat dissipation.
However, an incorrect dimmer switch installation can heat up for the wrong reasons. Dimmers are rated for maximum wattage. Excess of this maximum is a fire risk. If your dimmers constantly feel hot and you are unsure of the installation, let our electricians take a look.
Electrical Service Size
How Many Amps Does My Home Need?
The Canadian Electrical Code calls for a minimum of 100 amp electrical service in new construction. Older homes may have only a 60 amp service. It is not required by law to upgrade your service size, but many insurance companies do require a 100 amp minimum.
We strongly recommend a 200 amp service size to handle all of today's common electrical appliances and devices where possible.
Financing
Does 4-Star Electric Ltd. Offer Financing?
Yes! We have partnered with Financeit! Through Financeit, we offer very affordable and flexible payment plans and a speedy approval process. This will help you get the repair or replacement when you need or want it. Call us today for more info!
Ground Fault Circuit Interrupter
What is a GFCI?
Ground fault circuit interrupters (GFCI) are specially designed outlets that protect against short circuits and ground faults. They detect very low levels of electrical current leaks (ground faults) and quickly shut off the power. According to the Canadian Electrical Code, GFCIs are required in all areas of the home where electricity is at risk of contracting water. This includes kitchens, bathrooms, laundry rooms, basements, and pools.
Lighting
Why Do My Lights Flicker?
There could be a number of reasons your home lighting may flicker or have a "candle" effect. This can result from loose connections, worn-out circuit breakers, or faulty light bulbs. The first step is replacing the light bulb. Try a different brand. If your light continues to flicker, it's probably time for our electricians to take a look.
Maintenance
Should I be Worried About Electrical Systems in Older Homes?
Like all components of your home, the electrical system deteriorates with time, use, and increased demand. Updated electrical inspections are the best way for you to be aware of the condition of your electrical system. Homeowners should get an electrical inspection every year.
Our Home Protection Plan is designed to provide ongoing safety in your home with regular inspections and an electrical maintenance plan.
Payment
How Can I Pay for Electrical Services?
4-Star Electric accepts cash, cheque, Visa, Mastercard, American Express, and e-transfer. We prioritize your electrical safety and offer financing options for those who prefer it.
We always present the final price for our work before we begin and we don't start until you have given your approval. As always, we do not accept payment until you're 100% satisfied with the work.
2-Prong Outlets
Is it Safe to Use a 2-Prong Outlet in My Home?
The third prong on an electrical plug is for grounding purposes. The Canadian Electrical Code calls for 3-prong outlets for all new construction. Grounded appliances are much safer and reduce the chances of electrical issues.
If your home is outfitted with 2-prong outlets, we recommend converting to 3-prong outlets immediately. Contact us for help.
Smoke & Carbon Monoxide Detectors
When Do I Need to Replace My Smoke & Carbon Monoxide Detectors?
Smoke and carbon monoxide detectors are designed to last a maximum of 10 years with proper maintenance. Detectors should be cleaned annually and tested weekly. Look for the test function on your smoke & carbon monoxide detectors at home.
Replace your detectors at least every 10 years, or if they show signs of malfunction.
Are Battery-Powered Detectors Sufficient?
No. Battery-only operated smoke & carbon monoxide detectors do not interconnect to other detectors in your home, limiting their effectiveness. We strongly recommend and always install detectors that use both 120V and battery power.
Surge Protectors
Should I Install a Surge Protector?
Yes. Electrical surges can occur over 20 times per day. Most of these are minor, but larger surges can damage electronics and appliances in and outside your home. A surge protector limits the voltage going to various electronic components. Our electricians can install a surge protector on your electrical system to protect your furnace, refrigerator, stereo system, television, and other appliances.
Telephone & Computer Wiring
Can Electricians Help With Telephone & Internet Wiring?
100%! 4-Star Electric has a team of trained electricians to supply and install wiring systems for CAT5E and CAT6. We specialize in computer networking, data wiring management, and home AV systems. Get in touch with us to arrange a professional installation.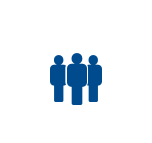 Family-Owned & Operated
We're a local business that believes in building community and treating every customer, and their home, with respect. Learn our story.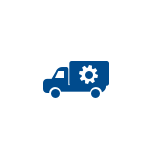 Experienced, Trusted Electricians
33 years and counting, providing Calgary homeowners and business owners worry-free services for everything electrical.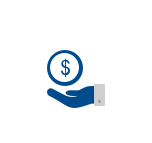 Upfront Pricing
We provide crystal-clear pricing before any electrical work is done. You'll have peace of mind knowing there are no surprises when it comes to billing.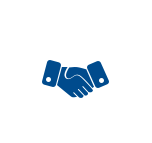 100% Satisfaction
We strive to exceed expectations with every job and will always ask for your approval. You don't pay until you are 100% satisfied!

What Our Customers Are Saying
*Reviews are unedited for transparency.
"We had some issues with a light fixture and two outlets that were sparking. The call to 4-Star was quick and super friendly. Brad and Aaron showed up shortly after and they fixed our electrical issues quick and efficiently. They were great to talk to, extremely friendly and knowledgeable, and knew their work inside and out. I would highly recommend 4-Star!"
Alex C.
"Luke came early in the morning and we communicated about what was needing attention and he set about completing all the jobs in a professional proficient manner. When completed he reviewed everything with us to ensure everything was complete. We are very pleased with the work Luke did for us. Thank you Susan and Rex"
Susan B.
"Brad was so great!! Very patient with the le grand switches!! We really appreciate the time he took to make the bathroom the way we wanted!! He had a couple nice helpers too Matt and Susan also great quality people and workmanship. I feel very secure that the electrical is done properly and it's been inspected. Thanks again Brad!!"
Ashley R.
READY TO SERVE CALGARY &
SURROUNDING AREA

ADDRESS
32 Westwinds Crescent NE #130
Calgary
,
AB
T3J 5L3
24 hours a day, 7 days a week.