Christmas lights are a common sight around Calgary during the holiday season, but setting up a display that will be the envy of your block takes some planning—and a little electrical know-how! Fortunately, we're here to give you some expert advice.
4-Star Electric has helped home and business owners across Calgary install lights and other electrical equipment for years. Below, we'll show you how to put up safe, energy-efficient—and beautiful—Christmas light displays this winter.
Calgary's Unique Climate Considerations for Christmas Lights Installation
The weather in Calgary during the holiday season can be quite unpredictable, with temperatures ranging from mild to well below freezing. This can present some unique challenges when it comes to installing Christmas lights.
Cold Temperatures: The freezing temperatures can make the plastic components of Christmas lights brittle, increasing the risk of breakage.

Solution: To mitigate this, choose lights rated for cold weather and handle them gently.

Snow and Ice: Snow and ice can accumulate on the lights and the surfaces you're attaching them to, creating slippery conditions and potentially damaging the lights.

Solution: Ensure all surfaces are clean and dry before installation, and consider using clips instead of adhesive to attach lights.

Wind: Calgary can be quite windy, which can scatter house decorations easily unless they're firmly attached to your siding and roofing materials.

Solution: Ensure your lights and decorations are securely attached to prevent them from being blown away or damaged.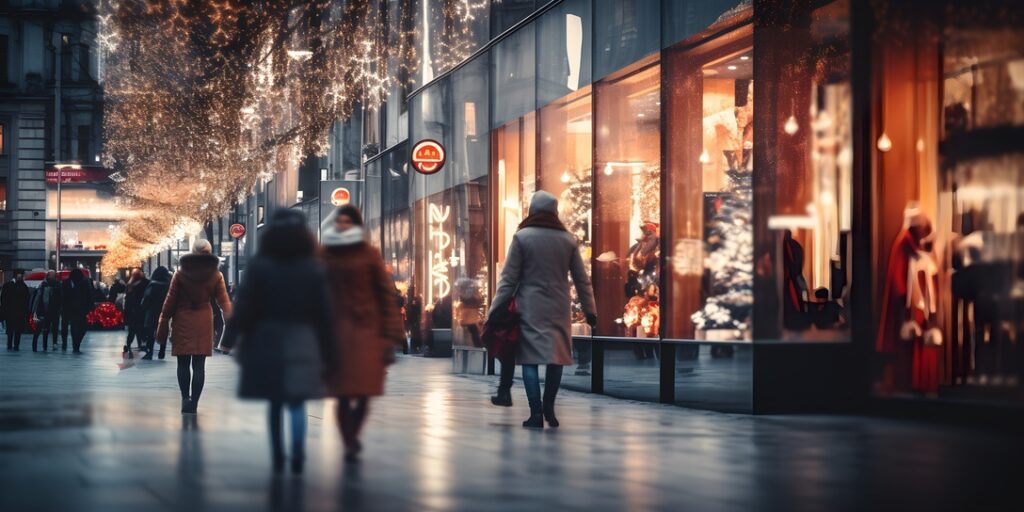 Purchasing Lights
Before heading out to purchase your Christmas lights, take a moment to plan and ensure you are buying the right type of lights for your display.
Choose the Right Type: There are various types of Christmas lights available, including:

LED: Light Emitting Diode (LED) lights are a popular choice for Christmas lights because they are more energy-efficient and have a longer lifespan than traditional incandescent lights. They also stay cool to the touch, making them a safer option.
Globe: Globe lights are larger, round bulbs that create a bold and festive look. They are perfect for outdoor displays and can add a touch of elegance to your Christmas lighting.
Transparent: Transparent lights have clear bulbs that emit a bright, vibrant light. They are great for illuminating large areas and can add a classic, traditional look to your display.
Ceramic: Ceramic lights have a frosted, painted coating on the bulbs, which gives them a softer, diffused glow. They provide a vintage look and are available in a variety of colors.

Check for Safety Ratings: Ensure that any lights you purchase have a safety rating and are suitable for outdoor use. Common safety ratings include:

UL (Underwriters Laboratories): This is one of the most recognized safety certification marks in North America. If a set of Christmas lights is UL-certified, it has undergone rigorous testing to ensure it meets specific safety standards.
CSA (Canadian Standards Association): A widely recognized certification in Canada that indicates the product has been tested and meets Canadian safety standards.
ETL (Intertek Testing Services): Another North American safety certification mark. Products with the ETL mark have been tested and meet the required safety standards.

Buy Extra: It's always a good idea to buy a few extra strands of lights in case of burnouts or breakage.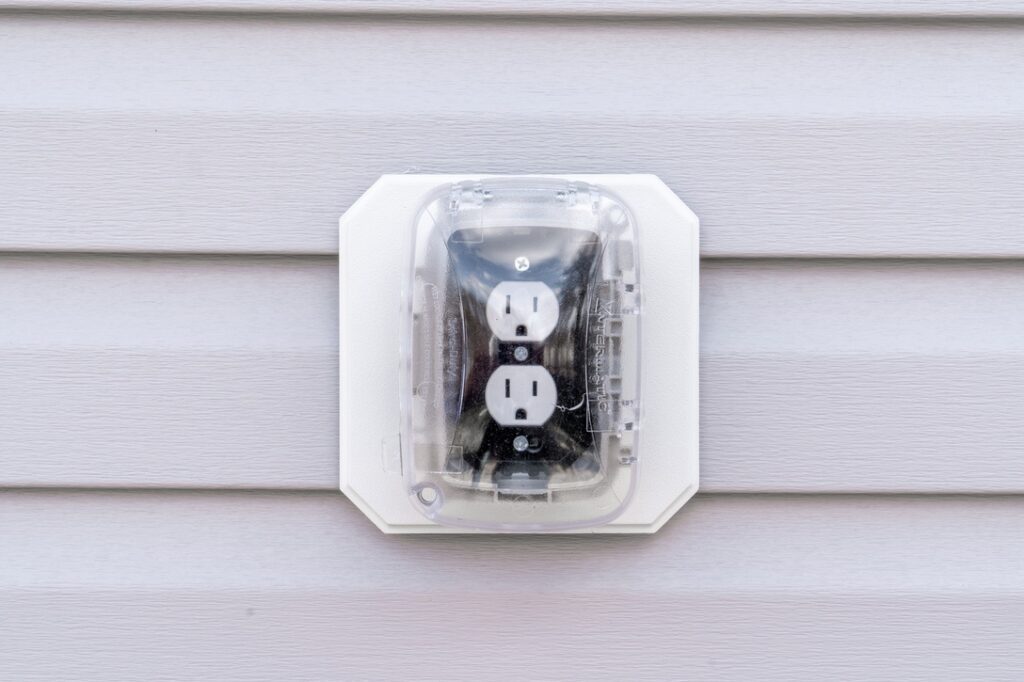 Planning Your Display
A well-thought-out plan can save you time and frustration when setting up your Christmas lights.
Create a Design: Have a clear idea of how you want your display to look. Sketching it out on paper can be helpful.
Measure: Measure the areas where you plan to hang lights to determine how many strands you'll need.
Check Power Sources: Identify where your power sources are and ensure you have enough extension cords and power strips to reach them.
Consider a Timer: Using a timer for your lights can save energy and ensure that your display is only on during prime viewing hours.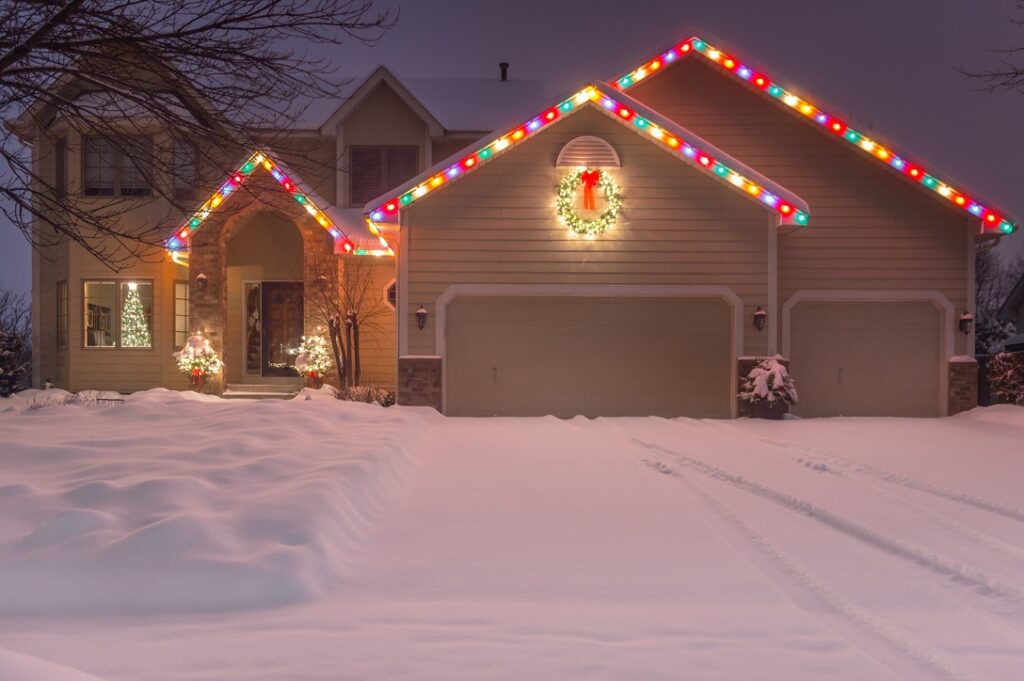 Setting Up the Display
With everything planned out and your lights in hand, it's time to start setting up your display.
Check Lights Before Installing: Before you start hanging lights, plug them in to ensure they are all working. This can save you time and frustration later on.
Safety First: If your display involves climbing ladders or working at heights, make sure to have a helper to steady the ladder and pass you supplies.
Distribute Power Load: Be mindful of the power load on each circuit to prevent overloading. Keep it under 1,400 watts per circuit.
Secure Lights Properly: Use clips or other attachments designed for outdoor use to secure your lights. Avoid using nails or staples, as these can damage the lights and create electrical hazards.
Expand Your Display: Consider adding extra elements like floodlights or decorating trees with net lights for additional impact.
Getting Help from Lighting Experts
Here at 4-Star Electric, we've worked on countless Christmas light displays for Calgarians. Our team knows how to help you:
If there's any part of setting up your Christmas lights this year that you need help with, don't hesitate to reach out to our team! We'll be happy to help you out so that you can enjoy a wonderful holiday season this year, lights and all.
FAQ about Setting Up Christmas Lights
Can Christmas lights be left outside in the snow?
Yes, as long as they are rated for outdoor use. However, make sure all connections are off the ground and protected from snow and water.
How can I prevent my lights from tripping the circuit breaker?
Ensure that you are not overloading the circuit by keeping the total wattage under 1,400 watts per circuit. If you're unsure, consult an electrician.
What type of lights is best for cold weather?
LED lights are generally more durable in cold weather than incandescent lights and are also more energy-efficient.
Can I use indoor lights for my outdoor display?
No, indoor lights are not designed to withstand the elements and can be a safety hazard if used outdoors.