With more people working from home than ever before, home offices have gone from being luxuries to necessities. Having a well-equipped home office keeps you productive and can improve your work-life balance—but you may need to upgrade your electrical supply to enjoy these benefits consistently.
Whether you're setting up a new home office or looking to improve your existing workspace, these eight electrical upgrades will elevate your efficiency and comfort. Join the 4-Star Electric team as we show you how to set up a home office that will be the envy of everyone on your Zoom meetings.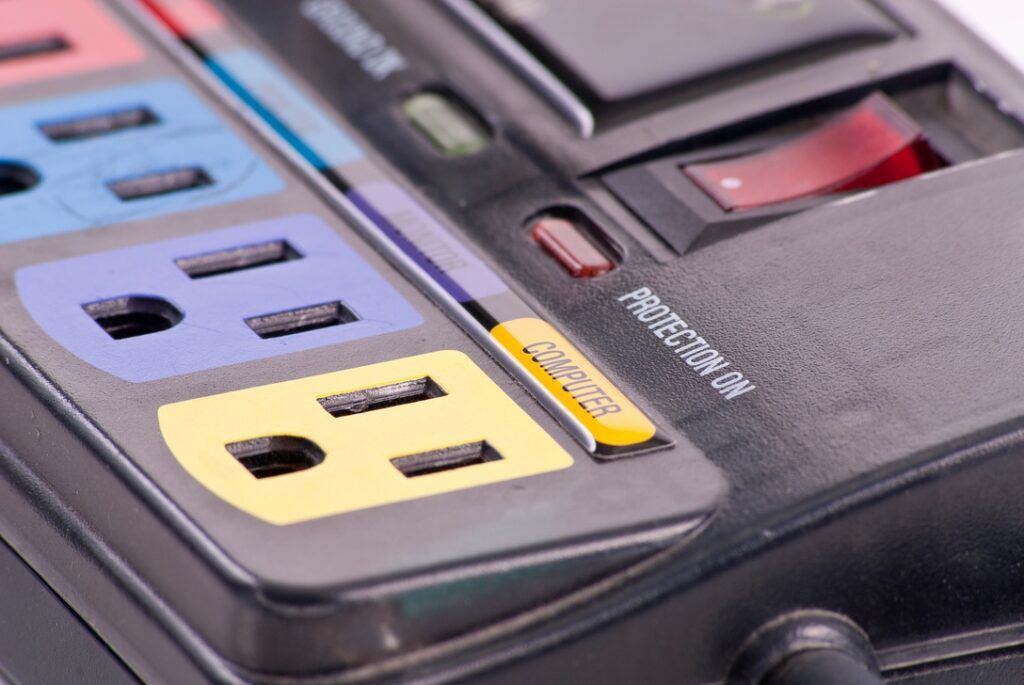 Surge Protectors
Surge protectors guard your electronic devices from voltage spikes, ensuring that your costly equipment isn't damaged during power surges. 4-Star Electric can provide you with a whole home surge protector that reduces these risks for every room in your home.
Choose surge protectors with Joule ratings of at least 600, or invest in a whole-home surge protector for best results.
Plug essential devices like computers, printers, and monitors into the surge protector.
Avoid daisy-chaining multiple surge protectors together, as this can sometimes reduce their effectiveness.
Dedicated Electrical Circuit
A dedicated electrical circuit for your home office prevents circuit overloads, making sure you don't trip the breaker while working.
Always consult qualified electricians to install a dedicated circuit, as this will require new wiring.
Use the circuit exclusively for your home office electronics.
Label the circuit to ensure other family members know it's reserved for office use.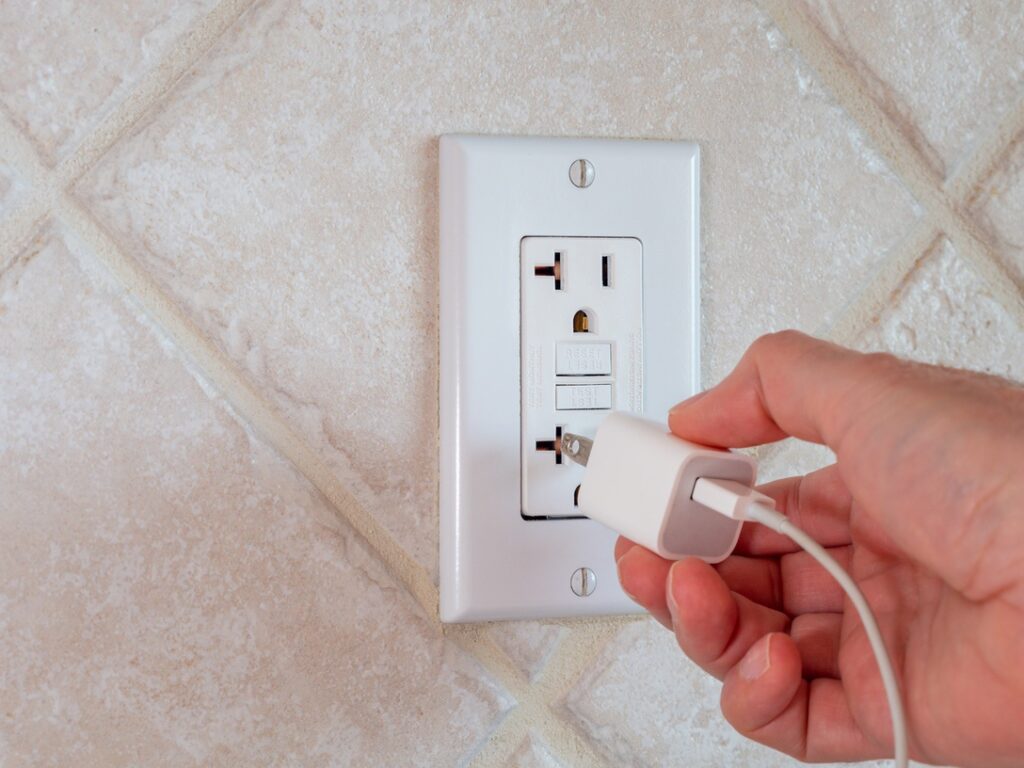 USB Wall Outlets
USB wall outlets offer direct USB charging capabilities, reducing the need for bulky adapters and freeing up traditional outlets for other devices.
Choose outlets with both USB-A and USB-C ports for greater compatibility.
Install the USB outlets near your desk for easy access.
Remember to turn off the power before attempting any installation.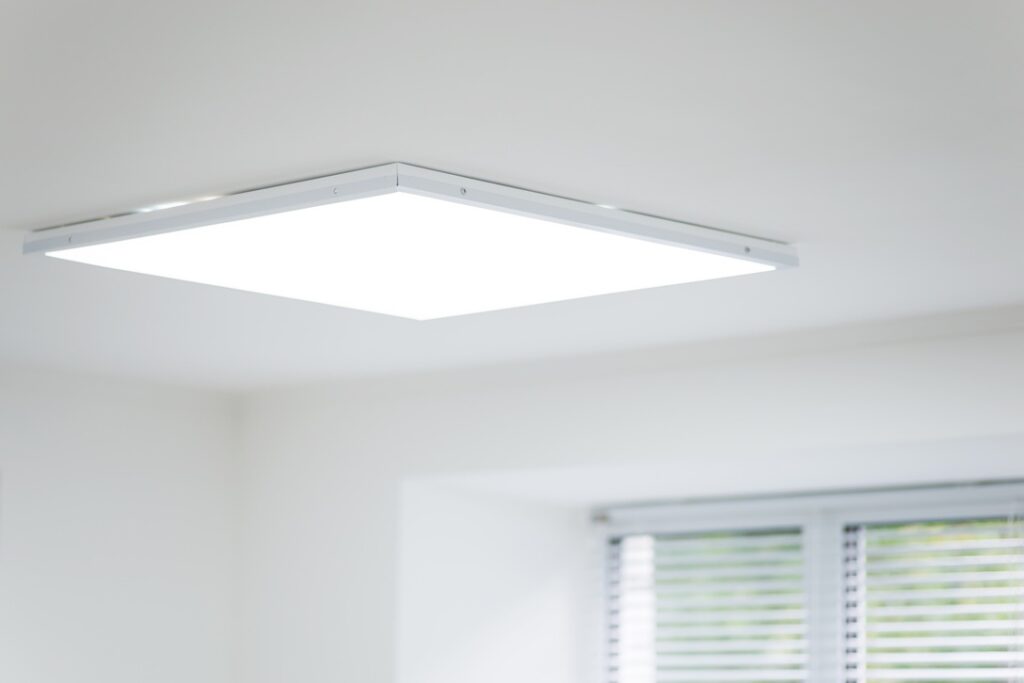 LED Lighting
Upgrading the lighting in your office can make it a much nicer place to work. LED lighting is energy-efficient and offers better light quality, reducing eye strain during long hours of productivity.
Choose LEDs with a "warm" color temperature for a less harsh working environment.
Opt for dimmable LEDs to adjust brightness according to your needs.
Position your lighting to avoid screen glare.
Wireless Chargers
Wireless chargers offer convenient, clutter-free charging for your mobile devices.
Purchase Qi-certified chargers for compatibility with most smartphones.
Place wireless chargers in multiple locations for increased functionality.
Make sure your devices are wireless charging capable before investing in this upgrade.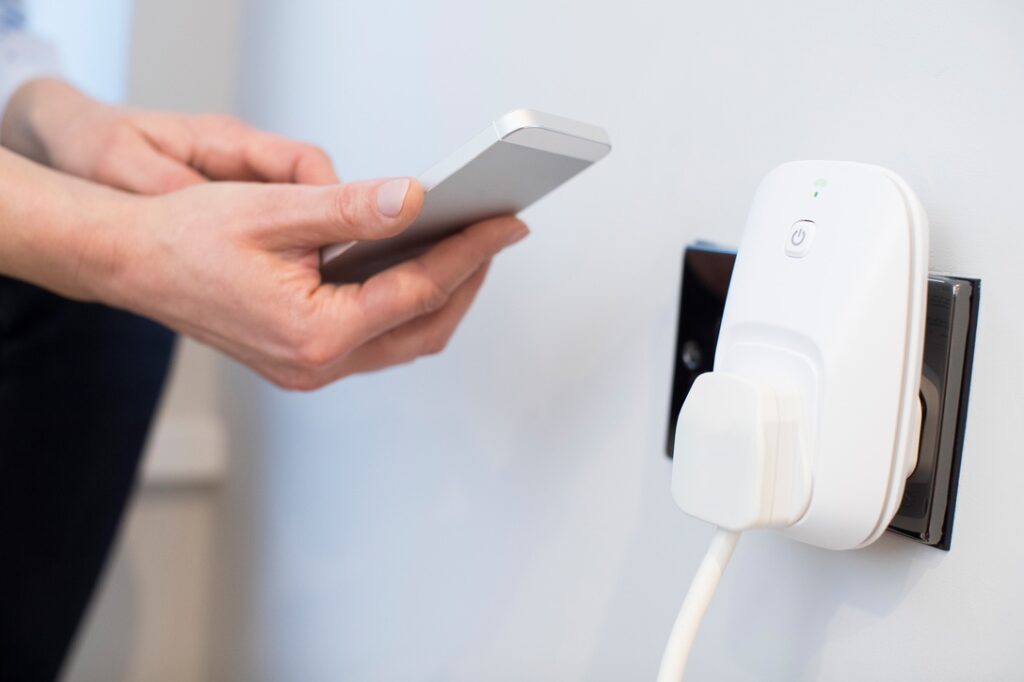 Smart Plugs
Smart plugs allow you to control the flow of power to your devices remotely, making it easier to manage energy usage.
Choose smart plugs that are compatible with your existing smart home ecosystem.
Use the accompanying app to set schedules for devices.
Install smart plugs for devices that you frequently turn on and off.
Cable Management Systems
Cable management systems keep your work area tidy by organizing and concealing wires, which reduces tripping hazards.
Opt for cable organizers that can be easily adjusted or expanded.
Prioritize organizing cables that move or dangle.
Make it a habit to immediately route new cables through your management system.
Uninterruptible Power Supply (UPS)
A UPS provides backup power in case of outages, ensuring that you won't lose unsaved work and can shut down your devices safely.
Choose a UPS with sufficient capacity to support all of your critical devices.
Test the UPS every six months to ensure it's working correctly.
Place the UPS in an accessible location for easy monitoring and maintenance.
Frequently Asked Questions about Electrical Upgrades for Offices
What's the difference between a surge protector and a power strip?
While they may look similar, a surge protector offers additional protection against voltage spikes, which a power strip doesn't provide. Don't make the mistake of thinking that every power strip is a surge protector!
Can I install a dedicated electrical circuit myself?
Not unless you're a certified electrician! Electrical work can be dangerous and should only be done by qualified professionals to ensure it meets local codes and safety standards. 4-Star Electric can upgrade your wiring with a dedicated circuit that keeps your home office safe.
Are all smart plugs compatible with Alexa or Google Assistant?
Not all smart plugs are compatible with every smart home ecosystem. Always check the product specifications before purchasing, or ask our experts for recommendations!
How often should I replace my surge protector?
Surge protectors degrade over time. If you experience a large power surge, or if you've had your surge protector for more than 15 years, consider replacing it.
Is it worth investing in wireless chargers if my devices aren't wireless charging capable?
If your devices aren't capable of wireless charging, investing in wireless chargers won't be beneficial. However, you can purchase wireless charging cases for some models to enable this feature.
Upgrading Your Home Office Safely
The recommendations above can make your office brighter, safer, and more enjoyable to work in—but you should make sure these projects are completed by professionals to avoid potential hazards or extra costs. Our team at 4-Star Electric can perform an electrical inspection for your home and make sure any new additions to your office are compatible and safe before installing them.
By using licensed electricians for all on-site work and offering a 100% satisfaction guarantee, we ensure that you can always have total confidence in our work. Contact us today for a quote and let one of our electrical experts help!