Electrical permits are not just a bureaucratic formality; they play a crucial role in maintaining safety standards and ensuring that all electrical work is carried out according to code. The process of obtaining an electrical permit ensures that a licensed professional evaluates the work, protecting you and preserving the integrity of your electrical system.
At 4-Star Electric, we pull all required permits for wiring replacement, panel upgrades, and the other electrical services we perform in Calgary—so we know exactly when this is required and when it isn't. Let us show you what projects need an electrical permit in Calgary so that you can move forward with confidence when scheduling necessary work.
Why Are Electrical Permits Important?
It's vital to know whether or not you need a permit before starting any kind of electrical project. Permits ensure that the work you need done is performed safely and complies with local standards, safeguarding against potential hazards. Figuring out whether you need a permit might seem daunting, but it's what keeps your project safe and legal.
Types of Electrical Permit & The Projects They're For
Nearly all electrical work requires a permit of some kind, but there are different types for different jobs. Here's a quick breakdown of the ones you'll most likely need to know about:
Homeowner Permits
There are certain types of work you can do by yourself as a homeowner—but you'll still need to apply for a homeowner permit from the City of Calgary. These tasks include:
Tying into your main electrical panel (without making any physical modifications to it)
Adding a sub-panel to your main electrical panel (as long as a main breaker already exists)
Note that this typically only applies to detached or semi-detached homes you own, or to condos where authorization has been granted by the condo board. If you live in an apartment building, for example, you'll need to hire a contractor to apply for the right permit and complete the work (see below).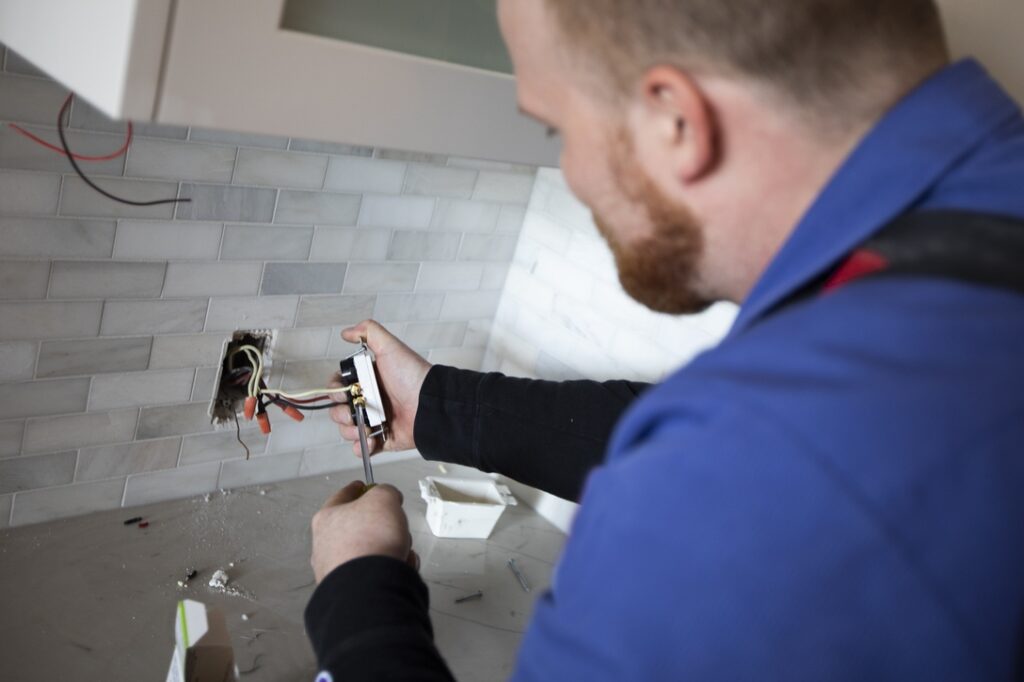 Contractor Permits
All electrical installations in new or renovated buildings, including homes, require a professional contractor to apply for an electrical permit and complete the work. This is also required for many electrical repairs and upgrades.
Only a contractor who holds an Alberta Master Electrician Certificate, has a City of Calgary Business License, and has completed a City Qualified Trade application may do these jobs legally. Common projects that require such permits include:
Air conditioning unit installation
Adding, modifying, or upgrading wiring in detached garages
Installing electric vehicle charging stations
Emergency generator installation or replacement
Wiring repair or replacement
Hot tub and pool installations
Adding secondary suites with electrical fixtures
Service changes or temporary service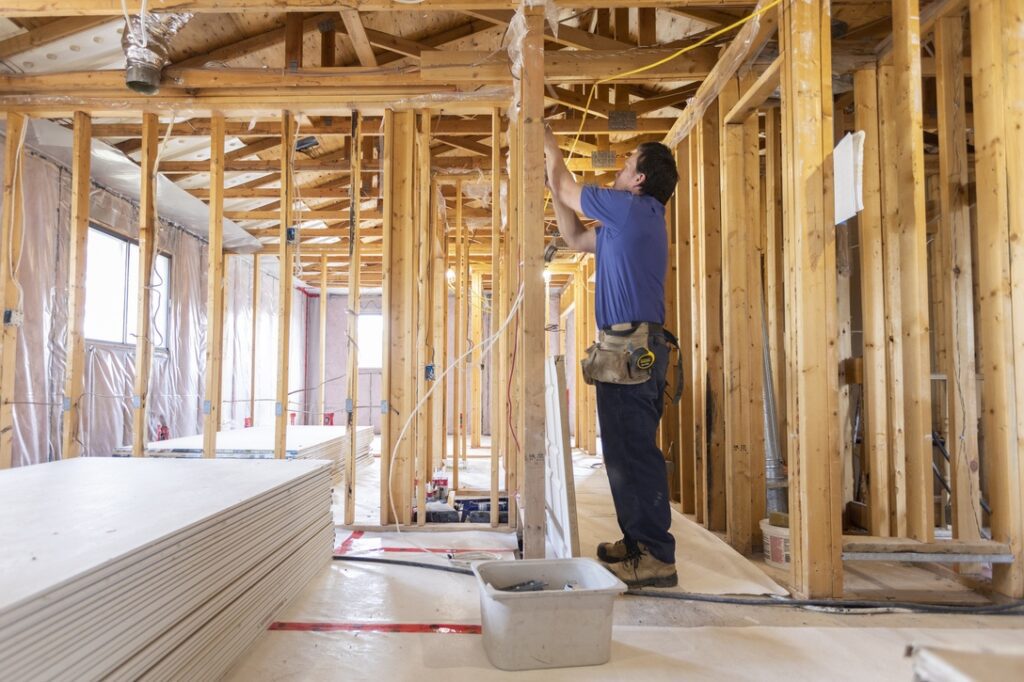 Commercial, Multi-Residential, & Industrial Permits
These permits are required for major electrical projects involving property belonging to a business—like malls, apartment complexes, or industrial facilities. Like contractor permits, these can only be pulled by businesses who hold Alberta Master Electrician Certificates.
Examples of electrical work that would require these permits include:
Designing electrical systems
Electrical work for communal amenities such as pools and fitness centers
Installing fire alarms and other safety systems
Installing emergency generators
Installing multiple charging stations for fleet vehicles
How Can 4-Star Electric Help?
Our team at 4-Star Electric includes Master Electricians who are able to pull the permits your electrical project requires. Here's what we can do:
Identify the Right Permit: We've completed lots of projects like yours before—so we can determine the exact permits you'll need and save you the guesswork.
Pull the Necessary Permits: Our professionals will apply for and obtain the required permits from the City of Calgary.
Complete the Work: From start to finish, we'll ensure that your project complies with all local codes and regulations.
See Also: Journeyman vs. Master Electrician: What's the Difference?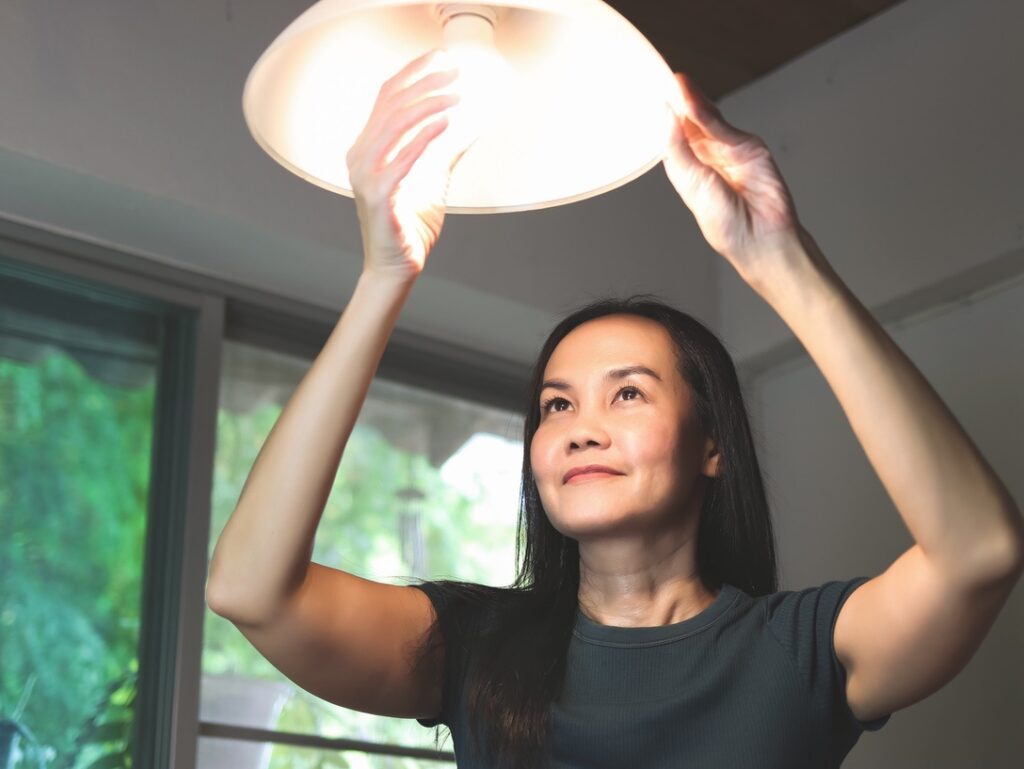 When a Permit is Not Required
Not all electrical work requires a permit. Some minor maintenance tasks can be performed without one. Examples of work where a permit isn't necessary include:
Changing light bulbs or switches
Testing smoke or carbon monoxide detectors
Resetting tripped circuit breakers
Cleaning and dusting electrical components
See Also: What Home Electrical Maintenance Can You Do By Yourself?
Remember, understanding what requires a permit and what doesn't can be complex. Always consult with a licensed electrician or local authorities if you are unsure.
How to Obtain an Electrical Permit in Calgary
As you can see from the above, you won't actually need to apply for a permit yourself for the vast majority of electrical work. But if you are doing one of the few tasks that require you to apply for a homeowner permit, here's the process you'll need to follow:
Prepare Required Documentation: Gather all necessary documents, including project plans, schematics, and contractor information if applicable.
Fill Out an Application: Complete the Electrical Permit Application form available on the City of Calgary's website or at a local municipal office.
Submit the Application: The application can usually be submitted online or in person at the city's Planning Services Center.
Pay the Fees: The cost will depend on the scope and complexity of the project. The city's website will have a detailed fee schedule for different types of work.
Wait for Approval: Review times can vary, but generally, you will receive a response within a few weeks.
Post the Permit: Once approved, the permit must be posted at the work site and remain visible until the project is completed.
Begin Work: After obtaining the permit, work can begin according to the approved plans.
Maintain Records: Keep all documents, including permits, plans, and inspection reports, in a safe place. They may be needed in the future for resale or additional work.
Having Pros Pull Permits Protects Your Electrical Project
Unless you're doing extremely minor work or one of the few tasks covered by a homeowner permit, always hire a qualified electrician who can pull the permits you need and complete the work properly. This keeps your work legal—but more importantly, it keeps you and the people you're responsible for safe.
Hiring licensed electricians from 4-Star Electric is a vital step for ensuring safe, compliant, and quality electrical work in your home. Whether you are upgrading your panel or installing an electric vehicle charger, working with our professionals can make the process smooth and worry-free.