Not everyone who offers to upgrade your electrical panel or replace your aluminum wiring is necessarily a qualified electrician—and hiring someone who doesn't have the proper skills or knowledge to do safe electrical work is a risk you should never take. But how can you tell the difference between a reliable electrician and a DIY "expert"? Let the team at 4-Star Electric show you what to look for when you're in the market for an electrician you can trust.
We've provided leading electrician services for Calgary since 1989, so we know all about what it takes to become properly qualified and perform work that meets the high standards of Alberta home and business owners. Below, we'll cover the legal requirements to work as an electrician in the Calgary area, plus the experience, guarantees, and other qualities you should look for when hiring a professional.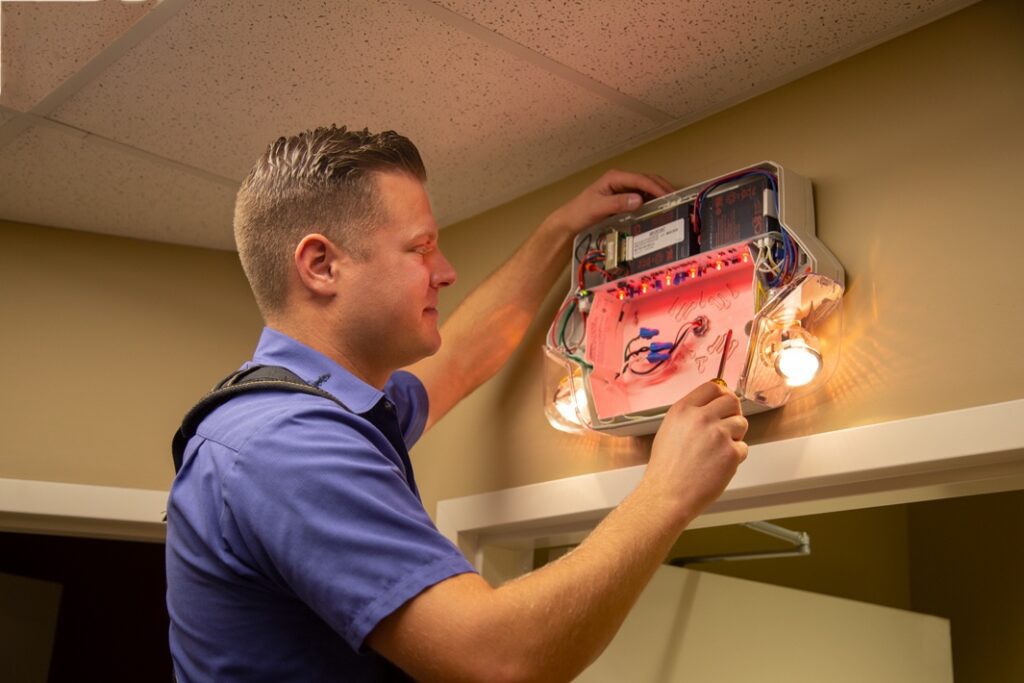 What Are the Minimum Requirements to Work As An Electrician in Alberta?
It takes much more than watching a few hours of online videos to become a qualified electrician. Under Alberta's Skilled Trades and Apprenticeship Education Act, you must either be a registered apprentice or have a certificate recognized by Alberta Apprenticeship and Industry Training before you are legally allowed to install, modify, maintain, or repair electrical systems anywhere in the province.
Certified electricians are also required to:
Be fully insured
Be registered in any city or town where they work
Be qualified to perform any services they offer
Provide references and proof of their certification upon request
What Does It Take to Get Certified As an Electrician in Alberta?
The apprenticeship program to become a certified electrician in Alberta takes four years to complete. Each of the first three years consists of 1560 hours of on-site training plus 8 weeks of classroom instruction, while the final year consists of 1440 hours on-site and 12 weeks in the classroom.
These requirements must also be completed with employers who are willing to hire and train apprentices. Being under the supervision of electricians who have completed their certification process helps ensure the quality of the work apprentices perform during their on-site training.
What Skills & Knowledge Do Certified Electricians Have?
The apprenticeship and certification process for electricians in Alberta ensures that successful candidates receive extensive instruction on safety and electrical codes. This makes hiring a certified electrician the most reliable way to ensure any electrical work you have done is up to code.
What Are the Risks of Non-Certified Electrical Work?
As we mentioned above, performing electrical work without the proper certification is illegal—but that doesn't stop some people from offering "handyman" electrician services or trying to perform DIY electrical work at home. Unfortunately, doing so often comes with serious consequences, including:
Electrical accidents (such as fires or electrocutions)
Fines totalling thousands of dollars
Financial losses (since non-certified electrical work is not legal and can't be insured)
Injuries or loss of life (either to the person performing the work or their clients)
Landlords or business owners who hire non-certified electricians can also face fines, lawsuits, and even criminal charges for putting their employees or tenants in danger. Make sure anyone you hire for electrician services in Alberta is properly certified if you want to avoid these risks.
Different Types of Certified Electricians in Alberta
Not every certified electrician has the same skills or experience, even though they all meet the minimum legal requirements to perform electrical work (or, in the case of apprentices, are in the process of meeting them). There are four main classifications of professional electrician in Alberta, each with its own specific criteria:
Apprentice Electricians
Electricians who are currently training to earn their certification via the process outlined in the previous section. The work performed by apprentice electricians is overseen by journeyperson electricians to ensure its safety and quality.
Journeyperson Electricians
Once an electrician has completed their stint as an apprentice, they become a journeyperson. Moving from an apprentice to a journeyperson requires:
Four years of experience as an electrician
At least 6210 hours of on-site work experience
At least 36 weeks of classroom instruction
Master Electricians
Electricians who spend at least three years working as a journeyperson within the previous five years and pass an approved exam are eligible to become master electricians. Master electricians can apply for and obtain permits to install electrical systems in Alberta.
Red Seal Electricians
Obtaining a red seal allows licensed electricians to work in any province across Canada without further training or examination requirements. To become a red seal electrician in Alberta, a candidate must be properly certified, submit the Interprovincial Red Seal Program Application, and successfully pass the Red Seal exam.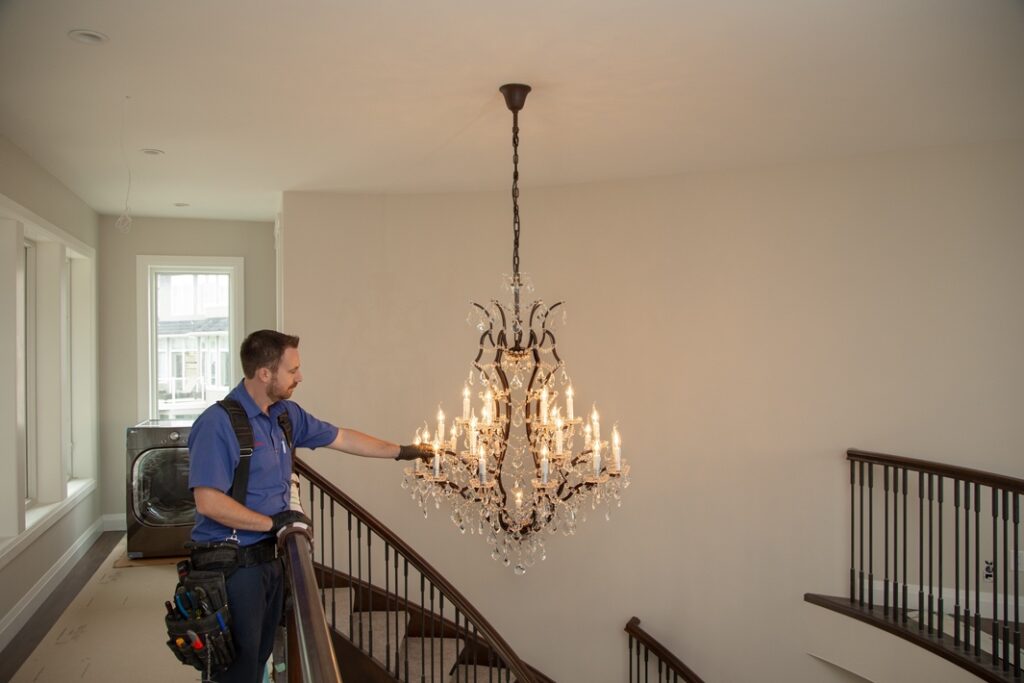 Other Qualifications to Look For in a Professional Electrician
In addition to making sure your electrician is properly certified, you should also look for the following signs:
Years of business experience: electricians with decades of success as a business are more likely to provide a positive customer experience as well as perform safe, effective work. 4-Star Electric has been providing residential and commercial electrical services for Albertans since the 1980s.
Professional accolades or awards: look for memberships in local business associations to show that an electrician has built solid industry relationships. In addition to our A+ rating with the Better Business Bureau, we have membership with the Electrical Contractors Association of Alberta and have won numerous awards.
Guarantees: 4-Star Electrical never accepts payment until you're 100% satisfied with your work, offers a 5-year labor warranty on all main electrical systems, and ensures all materials used are always up to code for your region.
Contact 4-Star Electric & Hire Qualified Electricians
It's always best to hire an electrician with the right experience and qualifications for your residential or commercial electrical project. To find a certified electrician you can count on, contact 4-Star Electric. As a family-owned and operated business with decades of success behind us, we'll be happy to show you the best way to have your electrical work performed safely and efficiently.