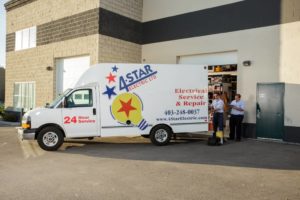 We work hard to ensure that our customers are getting the service and care they deserve. This means working with homeowners to find the best solutions for their lifestyle and budget. Thanks to our amazing community, this commitment to high quality work has been recognized by one of the leading homeowner review sites in Calgary: HomeStars. For four years in a row we have been awarded the "Best of 2019" in electricians.
The HomeStars Awards
HomeStars is a free service with over one million registered users and half a million monthly visitors. It was built for homeowners to share and read thousands of company reviews for renovators, repairmen and retailers. Reviews go through rigorous verification and screening. This is to ensure that companies aren't paying for good reviews. Suspicious activity is removed right away. By vetting the reviews, HomeStars strives to provide only the most up-to-date and accurate information.
Verified By Homeowners
The HomeStars website doesn't just rely on homeowner reviews, however, they make sure to do some of their own research. Companies have the option to become verified as a way to indicate that their business is entirely on the up-and-up. Those wanting this badge on their profile will need to pass four qualifications: a criminal background check, a credit check, HST registration, and professional licensing. We have checked all of those boxes and proudly bear a verified badge on our page!
Scoring High Across the Board
HomeStars developed their Star Rating system to be a little bit smarter than the average appraisal. While this percentage takes into consideration the average review rating, it also includes a few other factors. First off is reputation. If a company tries to bully their customers or do anything else untoward, they take a hit on their Star Score. The recency and responsiveness of the reviews and the company's reaction to said reviews is also considered. 4 Star Electric has stars all across the board!
Choosing an electrician can be a stressful experience, especially if you're new to town or don't know anyone personally who can offer suggestions. HomeStars brings word-of-mouth to the online world and gives you access to reviews before you start making your calls. Whether you're rewiring your home or just need some basic electrical maintenance, the answer is clear. Call the experts at 4 Star Electric Ltd. today to find out what homeowners all around Calgary are raving about!