Whether you're upgrading your home's lighting, doing a full-on renovation, or adding a hot tub to the backyard, you're going to need to modify the electrical wiring. For many jobs, the choice to call a professional electrician is your own. Although some electrical tasks always require a certified electrical expert.
If you are planning to do electrical wiring without a pro, make sure to educate yourself on the basics and always stay within your comfort zone. Your home's electrical system can be dangerous if it is worked on improperly. And poor electrical work can create fire hazards.
If you're not sure if you can complete your upcoming project alone it's always best to call an electrician to discuss. Our team at 4-Star Electric is available for all residential services, from the smallest upgrade to complete electrical makeovers. And our staff will give you industry-leading advice even if you do decide to work alone.
Let's take a look at when and why professional electricians make a difference.
Understanding Home Electrical Wiring
Your home's electrical system is a complicated network of circuits that are constantly supplying electricity. Electrical mains (wires that take electricity from the public grid to your home) are constantly delivering energy. So do-it-yourself electrical projects always require an understanding of the risks and safety precautions.
Your Main Electrical Panel
The load center of your home is the main electrical panel. This station moderates how much electricity is flowing through your home's wiring. The main panel contains circuit breakers that shut off power when short circuits and other dangers are detected.
Your main panel distributes electricity from the main service line into different circuits around your home. Circuits are usually organized by room or clusters of rooms. Upgrading an electrical panel is a common occurrence in old homes. But because of its importance in electrical safety, rewiring the main panel requires the help of an electrician.
Is It Legal to Wire My Home Myself?
The truth is — it depends. This question is twofold and requires further questioning:
Does the project you're completing require an electrical permit?
Can homeowners pull permits for the type of project you're completing?
Very simple procedures like replacing a switch or a lightbulb will probably not require a permit. But more involved tasks like upgrading electrical wiring or adding electrical outlets may need sign-off from the local authority. Changes to your main electrical panel are almost always restricted. Check with your governing body on permit laws.
In Calgary, these home improvement projects always require that the work is completed by a professional electrician:
Install, alter or modify the main electrical service, including the main panel, main breaker or meter base.
Install electrical wiring in permanent, in-ground swimming pools and hot tubs
Install or alter solar photovoltaic systems
Keep in mind that in Calgary, property owners in apartment and condo buildings cannot pull electrical permits. These types of homes must be worked on by a licensed contracted electrician.
Even if you do the work yourself, many circumstances will call for an electrical inspection by a certified electrician. This is often necessary for insurance purposes and city by-laws.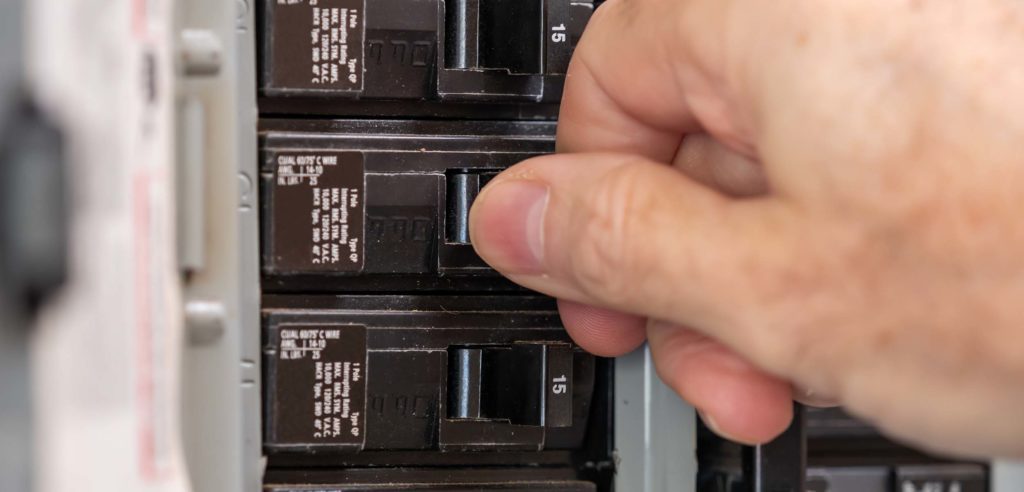 The Professional Difference
Some jobs definitely need a professional. But even if you've done it before or think you have a task handled, there are advantages to getting pros on the job.
Guaranteed Service
Unless you're already an electrical professional, there's probably a learning curve with each step of the wiring process. And that means mistakes can get made. Your home's electrical wiring is not something to jerry-rig. So an incorrect job will mean doing it all over again.
When an electrician from 4-Star completes your home wiring, the work and service are always 100% guaranteed. Total electrical peace of mind. We're confident in our electricians and have decades of experience. But on the rare chance something does go wrong, we fix it at no charge.
Hiring an electrician is like a safety net for your time and finances. 4-Star Electric guarantees all home service for 3 years!
Electrical Safety
Electrical hazards can lead to disaster in the wrong situations. Safety should be at the forefront of every home wiring project. So when you're doing your own home electrical wiring, you need to ask yourself: is safety a priority?
Electricians are part of a certified trade. They have the schooling, education, and experience to recognize safety concerns and remedy potential electrical problems. So if you do choose to take on electrical wiring alone, make sure you respect electricity the same way a pro would.
Protected by Warranty
Not all electrical components are created equal. Just like a watch or car, the quality of the parts affects the quality of the end result. From the wiring to the outlets and everything else, you must make sure that the parts you use are of quality. Using the wrong sized wire for the amperage of a circuit can cause serious problems.
Electricians ensure that new wiring is safely rated for the specifics of your project. If electrical equipment fails in the first 3 years, 4-Star Electric replaces those components at no cost. Once again, you avoid inconvenience and extra costs down the road by hiring a residential electrician.
Expert Knowledge for Every Job
Your home's electrical wiring might be more complicated than you think. Depending on the age of your home and who's done previous electrical work, there might be some wiring surprises.
When it comes to home wiring, chances are we've seen it before. Our professional experience takes the guesswork out of unexpected challenges. Our electricians have completed countless jobs doing:
Aluminum Wiring Repairs & Upgrades
Smoke / CO Detectors Installs & Interconnection
Electrical Panel Upgrades & Relocations
Service / Meter Installations & Upgrades
Underground electrical repairs
Electrical Vehicle (EV) Receptacles and Interlocks
Indoor & Outdoor Lighting
Hot Tubs, Saunas, Steam Rooms and Pools
Electrical Diagnostic & Troubleshooting
Electrical Inspections
Computer & Telephone cabling
Kitchen Renovations
Surge Protection
Start to Finish Electrical Renovations
Complete Custom Home Wiring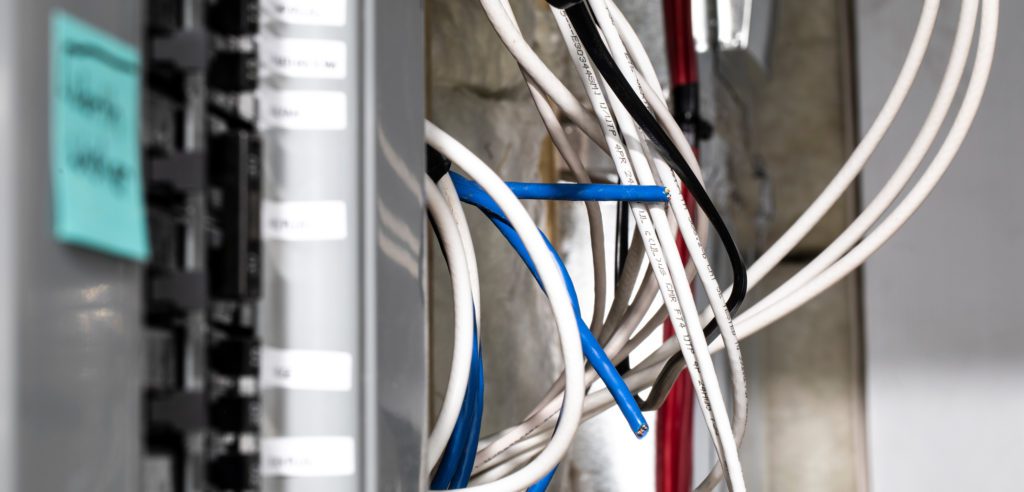 Instead of DIY, Do Yourself a Favour
Knowing if you should do your own electrical wiring really comes down to you knowing how to do the work. Knowledge is a very important part of any electrical home improvement project. Electrical know-how keeps you safe when the work is done and protects you from future repairs.
Every project requires a different precise procedure, so make sure you're committed to the planning before you start ripping wires out.
But if you're not confident about your own abilities, just call your local electrician for expert advice. It might make sense to have a residential electrician do some of the more complicated work, and leave the less dangerous tasks for yourself. Because certified electricians save you time on pulling permits and know all the ins and outs of home electrical wiring.